Our Team
Committed | Dedicated | Service

At Sioux City Shade Co., we believe in providing our customers with the best possible experience when it comes to window treatments.
From the moment when we first meet, to the final installation, our team is committed to making sure you are satisfied with the end result. We are proud to be your local window treatment specialists and look forward to helping you find the perfect window treatments for your home.​ Contact Us Today For Your Own Consultation!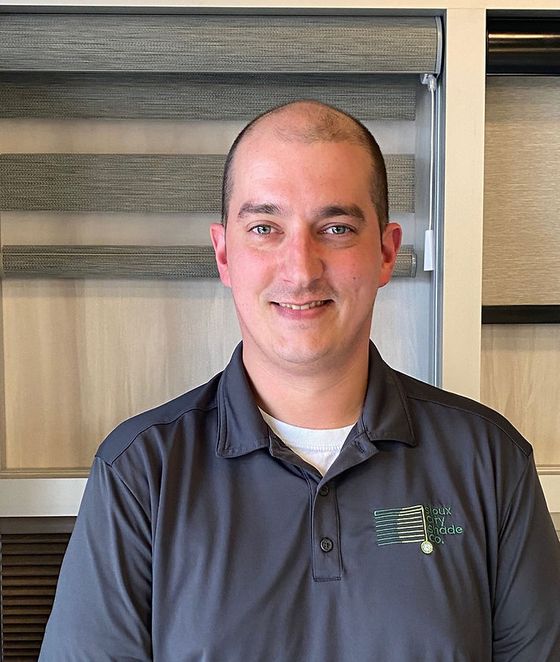 TYLER GENGLER
Industry Professional in Custom Window Treatments
A self-described Tyler is a professional industry leader in custom window treatments who is committed to providing the highest quality of service and window treatment products. As an electronic professional in his previous career, Tyler has developed unique skills and knowledge when it comes to motorization and automation in programming and design within the window fashion industry. He has spent the last 3 years at Sioux City Shade Company creating, designing, and transforming any home or business space with the perfect look and exquisite style of custom window treatments.
He is most passionate about the work he is doing for his customers in helping them transform their space into a more relaxed and calming environment that creates beauty and ease.
Outside of the office, Tyler enjoys being outdoors, socializing, and watching football while he is smoking meat with a cold one in his hand.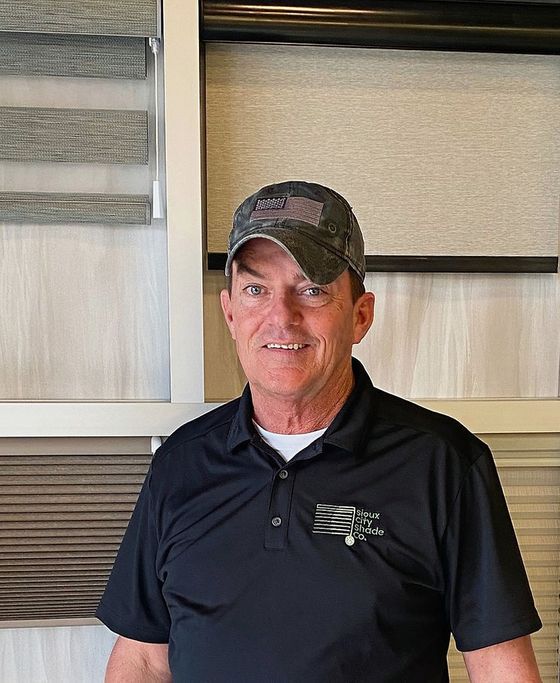 TOM GENGLER
Industry Professional in Custom Window Treatments
For over 9 years, Tom has been a professional industry leader in the Siouxland area for custom window treatments. Also known as the "Blind Guy", his many years of experience of working in the window fashion industry as well as working at Sioux City Shade Company on several valuable projects has given him the professional and knowledgeable skills needed to transform any home or business space into nothing but pure beauty and comfort. His most rewarding and enjoyable part of it all though is knowing that his customers are well taken care of and 100% satisfied before and after the sale.
Outside of the office, Tom enjoys going to concerts, traveling and watch dirt track racing at the new Raceway Park.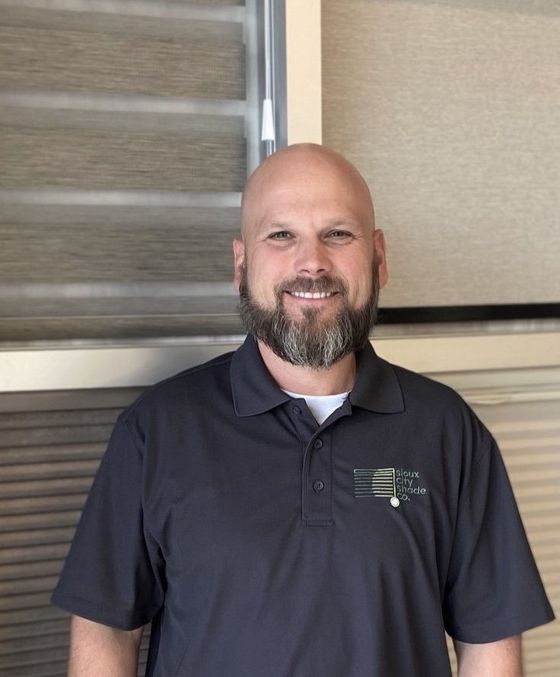 JOHN STEVENS
Industry Professional Custom Window Treatments
John has been working within the interior design business since 2003. Window treatments have always made up a part of his product offerings. In 2013, he opened Spaces Interior Design which allowed him put a greater emphasis on shading solutions. The success within Spaces made it clear that the Tri-State region needed a full time/full service window treatment enterprise, so in 2021 The Sioux City Shade Company was formed.
Outside the office, when John isn't selling shades, he works as a consultant within the construction industry. John loves real estate and is always on the search for cash flowing assets. He owns and helps to manage quite a few rentals. To unwind, John likes to cook and drink old fashions. He lists experiencing great restaurants and traveling with his wife Mindy, working along side his sons Jack and Gus and Saturday morning breakfasts with his daughter Hazel as his favorite things to do.
Outstanding quality at affordable prices.
The perfect window treatments for your space that won't go out of style! Take advantage of the latest technology and state-of-the-art hardware, like motorization, for your window treatments.